Sanjana Virwani and Hrutika Bhasker 
As we all know, one of the main problems in the fashion industry is the heaps of waste and excess fabric from millions of brands that damage the environment. However, on the bright side, a few luxury brands are shifting their approach and choosing to produce and promote sustainable, eco-friendly fashion, setting an example for the rest of the industry.
Here are the top 10 eco-friendly brands that you can shop from!
1) Stella McCartney
Stella McCartney produces sustainable fashion and is part of the 'Sustainable Apparel Coalition', an industry that aims to produce apparel that causes no harm to the environment.
2) Alice and Olivia
Alice and Olivia have started their '

Conscious

 

Collection

', which

recycles cashmere, denim, linen tees, responsibly sourced wool and knits for their clothing.
3) DÔEN

 
DÔEN produces sustainable clothing whilst making sure that garments are made by hand and natural fabrics.
4) Mara Hoffman
The apparel is produced using recycled fabrics, fibers, organic cotton and other plant-based materials sourced from the Lenzing Group.
5) Rag And Bone
Rag and Bone

obtains has a sustainable production line. They work with manufacturers that ensure a detailed and sustainable garment creation technique.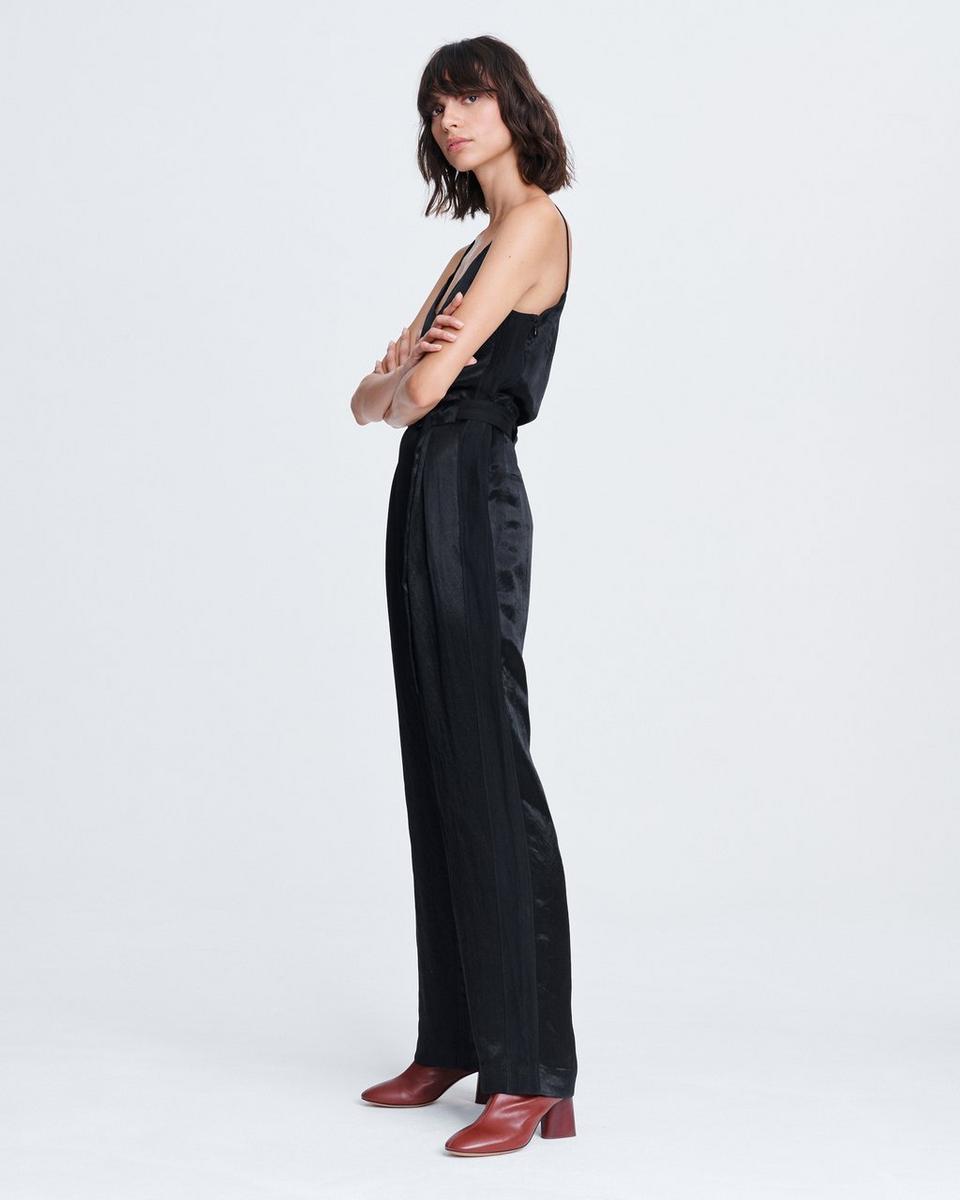 6) RVDK
RVDK takes excess, unused fabrics and turns it into a work of art. They create clothing for women using high-end spare garments.
7) RIANNA+NINA
RIANNA+NINA is a company that produces vintage, colourful clothing by upcycling vintage scarfs and fabrics to make kimonos and long dresses.
8) Aiayu
Aiayu uses raw materials like cashmere and yakwood and own a sustainable knitwear factory.
9) Chopova Lowena
Chopova Lowena uses recycled textiles, overstock and excess fabric from the US and Italy to create their signature skirts.
10) One Vintage 
One Vintage brand uses antique textiles and transforms them into luxury outfits. The clothing contains handcrafted beading, embroidery and recyclable packaging.
Bedding and linen companies have shifted into producing sustainable fabrics to give you a dreamy, soft bed-scape, protecting the environment, promoting sustainability, and of course, giving you effortless comfort.
Here are the top 5 eco-friendly luxury bedding brands to shop from!
1) Boll and Branch 
Boll and Branch's luxurious bedding is made with quality raw materials like soft organic cotton that benefits the environment.
2) Sõl Organics 
Sõl Organics luxury bedding is free from pesticides and herbicides. It's 100 per cent organic and free-trade-certified cotton are used in making its bedding bundles.
3) Under the Canopy 
Under the Canopy bedding has been stylish and eco-friendly for over 2 decades. The bedding fabric carries the WELTRAK label with which you can trace its journey right from the cotton fields to your home.
4) Parachute 
Parachute bedding has Oeko-tex certification, which means the fabric used is safely made without any harmful chemicals or synthetics.
5) Snowe 
Snowe's silky soft linen sheets are made with a unique air whipping technology and non-toxic toxins.
Shopping from these brands will leave you guilt-free with stylish long-lasting items!