Arushi Sakhuja
An increasing variety of exciting non-alcoholic beverages are here to replace the high-calorie spirits. With individuals turning their gaze on healthier living, these work as delicious alternatives on a night out or in. From imitation spirits to near-beers and simple seltzers, many fall under the non-alcoholic drinks umbrella.
Be it Sober October and Dry January, or cutting down on drinking generally, there are hundreds of alcohol-free spirits available for those who don't want to miss all the fun. This enormous range means you can continue to enjoy tipples that taste similar – or better. Give your poison a miss for these booze-free beverages, with no nasty hangovers.
Svami drinks 
There are a few other well-known alcohol-free brands in India as well including Mumbai-based SVAMI by Aneesh Bhasin. A pioneer in the Indian craft tonic water space, the brand launched ready-to-drink non-alcoholic cocktails like G&T, Pink and Gin & Tonic.

 They even have

Zero Proof drinks in three distinct flavours including Rum & Cola, G&T, and Pink G&T. The Rum & Cola tastes just like how the alcoholic variant would. It's a low-calorie cola that's flavoured with vanilla, caramel and cinnamon.
Kati Patang
Delhi-based craft beer brand Kati Patang has also launched a range of non-alcoholic beverages including the NOT G&T. Kati Patang's NOT G&T uses natural extracts and botanicals to impart the same flavour, colour and magic. With 0% alcohol, the sparkling drink blends the aroma and sweetness of Juniper, the lingering freshness of Lemon and basil and hints of Tonic bitterness. Additionally, they have the

Not — Old Fashioned, Cosmopolitan, and G&T. The Cosmo has cranberry, Triple Sec, and orange while the Old Fashioned gives you that Bourbon Whisky taste and aroma, fruit juice, and notes of vanilla and nutty flavours.
Sober
It tastes like gin but it doesn't get you drunk! That's what Sober, touted as India's first non-alcoholic distilled spirit promises. Loaded with juniper, ashwaganda, tulsi, arjuna, Angelica root and green tea extracts, it's a fresh and cooling drink that you can have with soda or even juice.
Coolberg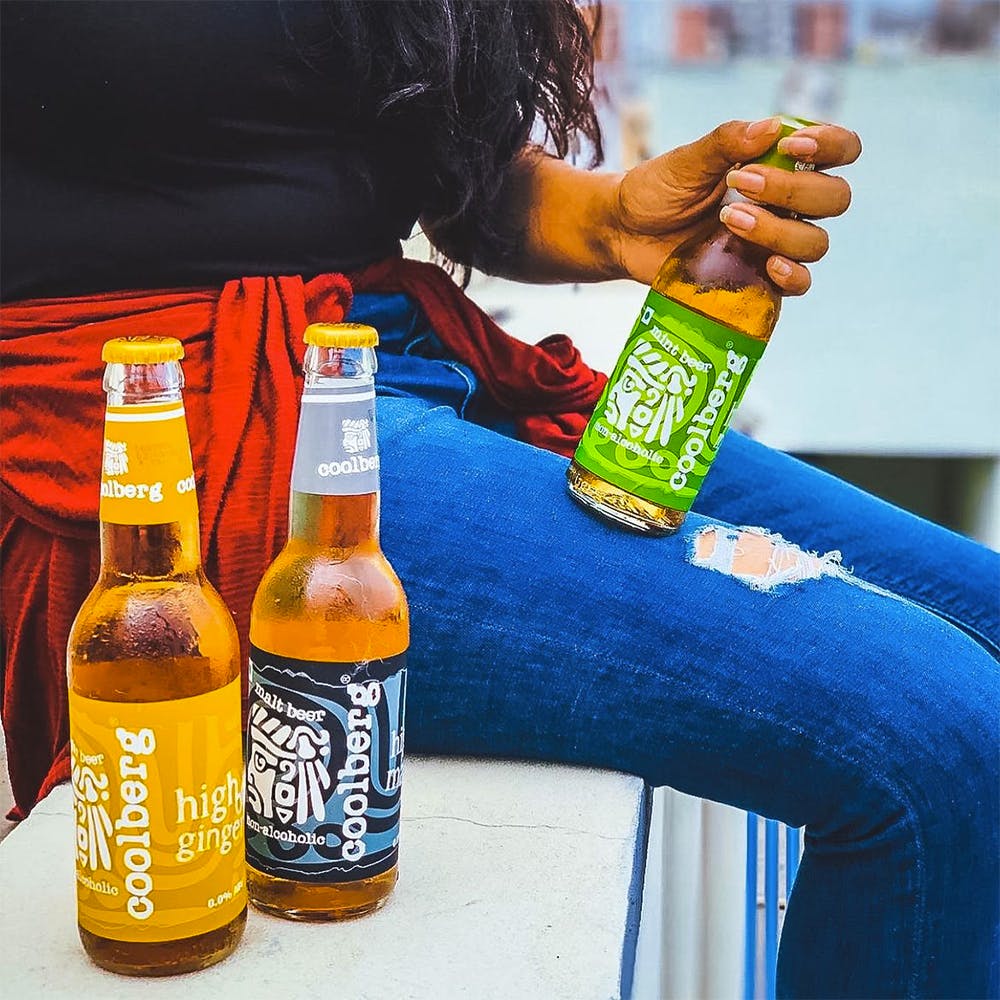 In 2016, Pankaj Aswani and Yashika Keswani founded Coolberg, India's initial non-alcoholic beer company. Coolberg has six different types of sparkling, fruit-flavored non-alcoholic beers: Cranberry, Strawberry, Ginger, Peach, Mint, and Malt. The refreshing, tangy, effervescent flavour is ideal for a warm summer night. The brewing process involves boiling malted barley in water at a high temperature before cooling it down to create a concoction.
3 Sisters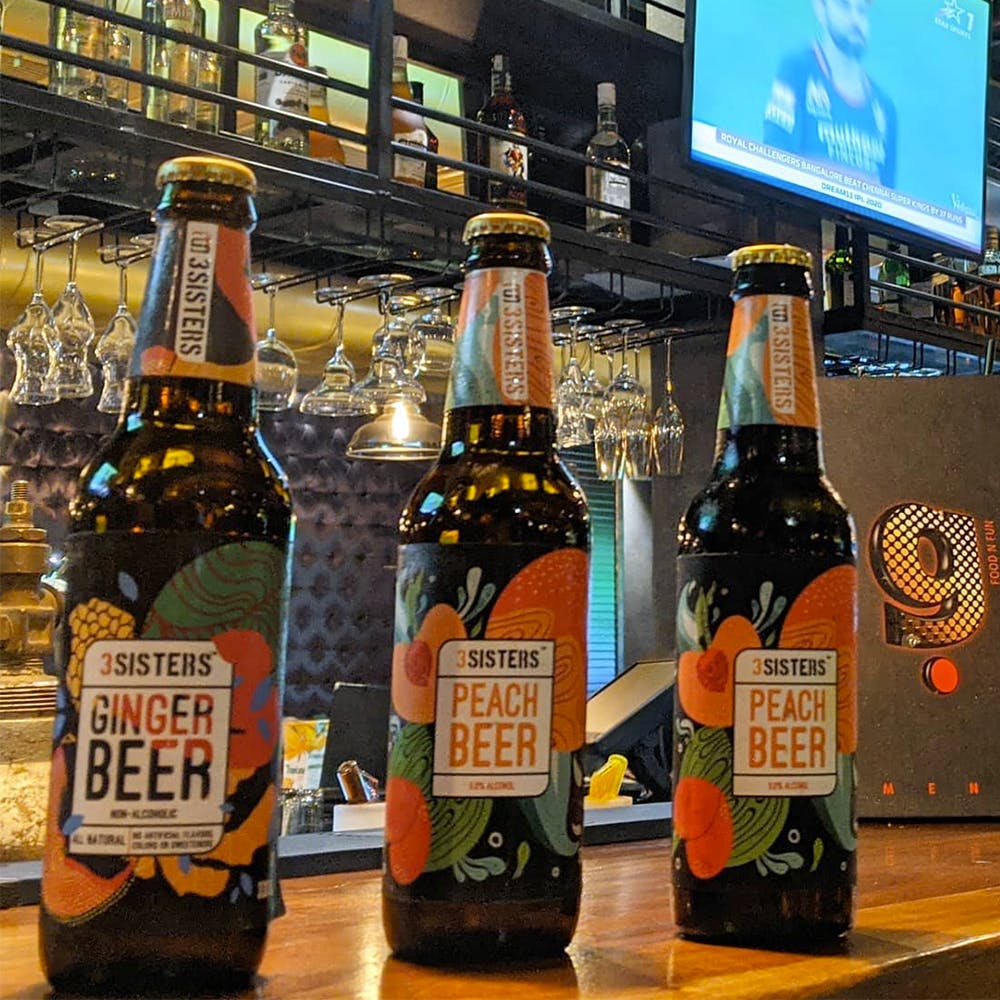 There is a non-alcoholic beer brand called 3 Sisters, based in Mumbai. They offer six different flavours of beer, including German Lager, Cranberry, Peach, Ginger, Strawberry, and a unique Kiwi Mint flavour. With 0.0% alcohol content, it is an ideal choice for teetotalers and anyone who wants to avoid extra calories. Additionally, the brand produces flavoured seltzers.
Noughty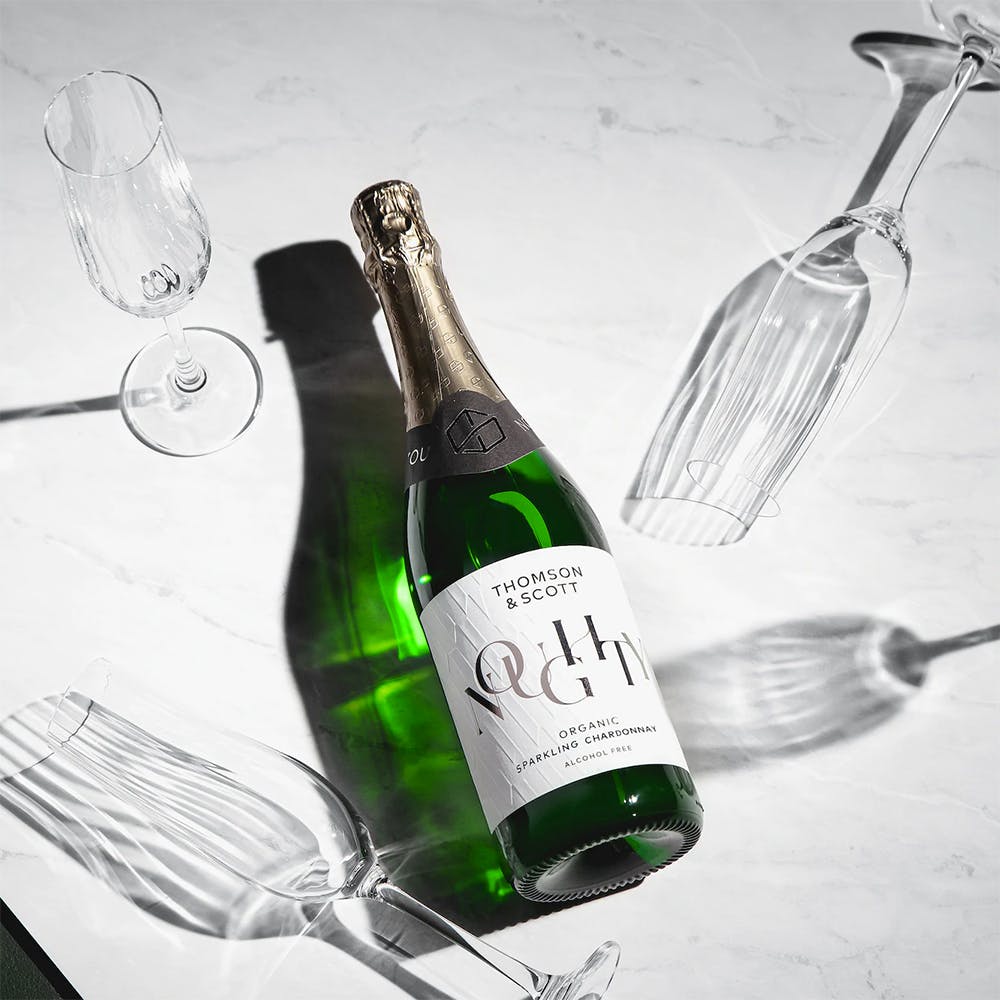 Looking for a brand that does a Sparkling Chardonnay made with 100% Chardonnay grapes and is dealcoholized? This German brand Noughty is just what you need. It has no added sugar or artificial aromas and with just 14 calories per glass, say hello to hangover-free drinking the night away.
You may also like: